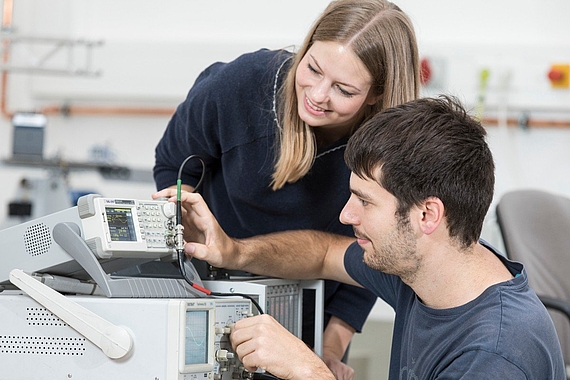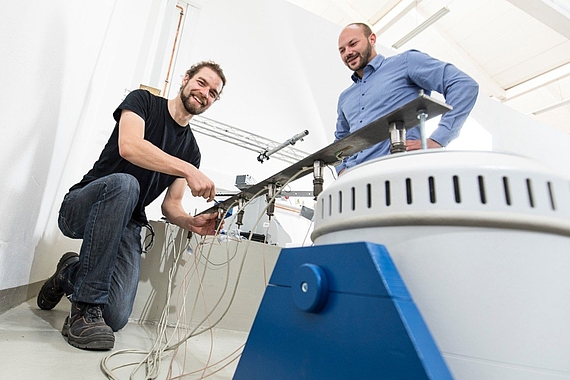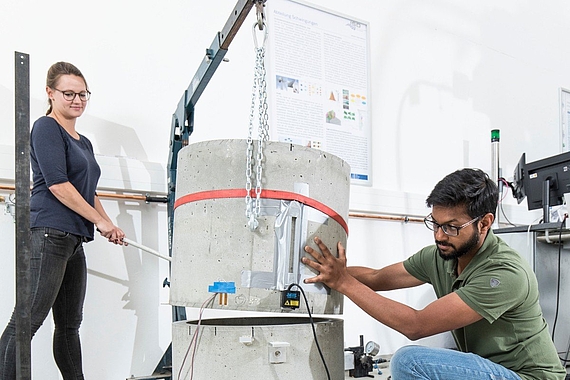 The Vibrations Department is divided into the following main areas of research:
Structural Health Monitoring (SHM) and Acoustics
In the field of SHM, research is being carried out on the combination, application and further development of vibration-based global SHM algorithm, which are applicable to measured data of rotor blades, supporting structures of wind turbines or to civil engineering structures. Another important target of the group is to derive suitable FE-models and methods for model-based SHM. Essential requirements for all methods are robustness and modularity.
In acoustics, current research focuses on the investigation of atmospheric and topographic conditions on the sound propagation due to operating wind turbines. To this end, numerical forecast models as well as experimental concepts, based on extensive measurements, are being developed to validate both complex numerical models and analytical approaches.
Coupled Dynamic Systems
The development of efficient parameterized simulation models for complex structures under acceptable calculation times is a special challenge from a scientific point of view. In the working group main focus lies in the development of deterministic models and analyses for aero-elastic structures with different nonlinearities and interactions, which use energy-, linear and angular momentum-preserving time integration methods. Both the investigated and developed methods are being implemented into the inhouse-code DeSiO (Design and Simulation Framework for Offshore Support Structures), which is based on multi body systems and the Finite Element method.
Uncertainty
The cross-department group concentrates its research in the field of vibrations on the development of realistic numerical structural analyses for wind turbines in consideration of polymorphic uncertainty. Here, an essential goal is to improve the efficiency of the uncertain analyses due to the reduction of the required computation runs. This is performed by means of further developed sensitivity analyses based on the use of uncertain parameters. Another focus of the group lies in the development of suitable substitute models, so-called meta models, which approximate the complex system behaviour. Although meta models are often used nowadays, their accuracy and efficiency are yet limited with respect to complex systems or seldom analysed in great length.
Recent research projects in the vibrations department